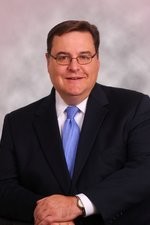 Thomas J.
Dyer
Director of Financial Planning
Thomas "T.J." Dyer has been working with Business Owners and Retirees since he entered the financial services field in 1997.  His practice focuses on working with successful business owners, professionals and retirees.
As a Financial Planner, TJ provides advice in the areas of retirement, investments, education, estate, and long-term care planning. Dyer and his team design cost-effective and tax efficient strategies to help clients toward their financial goals.
Dyer was nominated in 2003 for WorcesterBusiness Journal's "40 Under 40" and has been a guest speaker for several business news radio shows and has contributed to many local publications on issues such as Healthcare, Taxes and Retirement planning.
A recognized leader throughout his career, Dyer is a member of the Worcester Chapter of the National Association of Insurance and Financial Advisors and The Massachusetts Association of Health Underwriters. Dyer has served on the board of the Middlesex West Chamber of Commerce and has served on numerous committees in leadership positions, including Vice President of the Board of Directors.
A recognized community leader, Dyer is a longstanding active member of the Acton Lion's Club and has served as board member and 51st President. Dyer served as the Board President of Acton Community Access Television. Dyer is also an award winning television producer and director, for his short film "For Charlotte" which was used to raise awareness for research and treatment for a rare type of cancer in children.  Dyer currently serves on the Doli Atamia Camp Scholarship committee which enables under-privileged children an opportunity to attend summer camp.
Thomas J. Dyer and his wife, Cathie have two sons, Max and James and reside in Acton, MA. In his spare time TJ coaches youth baseball and is a scout leader and enjoys traveling, boating, fishing, golf and spending time with his family.